Community Involvement
Steve Maus currently serves on the Collin County College Foundation Board of Directors. The Foundations goal is to enhance the college through philanthropic support for student scholarships, faculty enrichment and programs of excellence. The Foundation has distributed more than 2.6 million in scholarships since 1988.
---
Steve Maus is part of the Dallas Ecological Foundation Board of Directors. The Foundation began in 981 with the same mission they have today - to provide todays youth with the awareness to appreciate the outdoors and provide them with wildlife conservation skills. In 2013 they had over 78,000 student participants.
---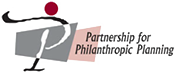 Steve Maus is on the Board of Directors for the National Committee on Planned Giving, Dallas Chapter. They are a national organization for people and organizations that work together in order to make giving meaningful in the Dallas area.
---

Rich Maus serves on the Dallas Estate Planning Council. The council was founded in 1946 and is a non-profit professional association. Their goal is to provide their members with the latest techniques in estate planning. All members generally continue with their education in order to help them provide their clients with the best estate planning tools.
---

Rich Maus is a volunteer Mentor for West Dallas Community School. As a mentor they engage one-on-one with students and their families and helps them become the people God intended them to be.
---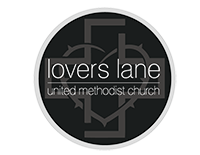 Rich has been a long-time active member of Lovers Lane United Methodist Church in Dallas. Their mission is to love all people and bring them into an active relationship with Jesus Christ.
---
Rich Maus is part of the Dallas Chamber of Commerce. Their goal is to ensure the Dallas region will become an economically prosperous region, and a desirable place for people to live and work.
---